I have been raving about Mary Kay since last week [
here
] and yes, the rave continues. As I've promised, I will write a review on the sample I got from that event.
If you have breakout and pimple problems, you should really read this.
After the consultation with the Mary Kay Beauty consultant, I rant about my recent breakouts from stress and lack of sleep in addition to the monthly problem us girls have to deal with (and its annoying side-effects). I have a pretty much dry-normal skin combination on a typical day but when I stress I usually produce more oil that usual. So, she gave me
Mary Kay's Botanical Effects Skin Care Formula 3 (for Oily Skin)
cleanser and moisturizer.
We all know that pimples and breakouts happens when our sebaceous glands (located underneath the skin, at the base of the hair follicles) overactivates. The Botanical Effects Cleanse helps clean the pores, purify the skin and help control oil. It removes the dirt and protect the skin from future damage. The Hydrate, however, provides enough hydration by controlling the production of excess oil and leaves a smooth, soft, matte effect. (
Here's a tip, never apply moisturizer on a fresh pimple/acne it may spread around the face
).
I love this set! I used this for a week and my breakouts deflated and my skin became more supple. I felt it became healthier! This, in my opinion, is one of the best pimple solutions out there. It is mild and light -- perfect for those with highly-sensitive skin. Though it Php 1,800.00/set, it is worth it because with proper use, it can last up until 8 mos to a year and the effect is stunning! As for me, I might actually buy both soon.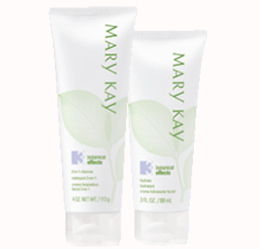 Mary Kay® Botanical Effects Skin Care (Botanical Set F3)
I highly recommend this product! As for those who have dry to normal skin, they also have a formula suited for you -- just consult you nearest Mary Kay beauty consultant!
Love,
Joesyl
Ask me on anything on
Twitter
or leave a comment down below! ♥